Drawer System - Kitchen | All Manufactureres
Displaying 1 - 10 record(s). Total 2 record(s) found.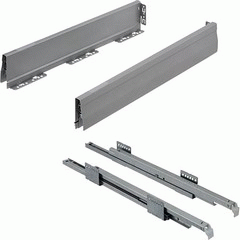 Moovit Set consists of: 1left and right drawer side with rear panel holder 1 left and right cabinet rail 2 cover caps 2 fixing brackets 2 different drawer heights: 92mm and 11...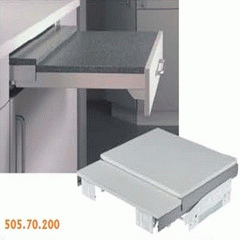 Pull - out Fitting For temporary extension work top ideal for small compact 30kg Load bearing capacity 30kg Pull-out Ironing Board Drawer Fit into drawer for optimum space sav...