All Categories | GRUNDFOS
Displaying 11 - 20 record(s). Total 12 record(s) found.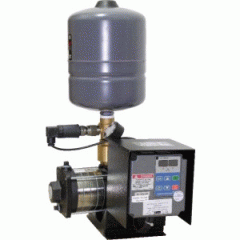 Features & Benefits of Grundfos UNI-E: Easy setpoint adjustment Actual pressure readout Constant pressure via variable speed drive for optimum comforst Energy saving Built...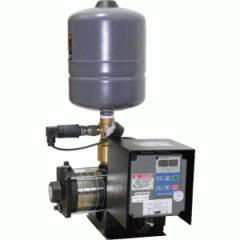 Variable Speed Booster Pump suitable for 4-5 outlets* UNI-E CM Pump Series 5-4 c/w 8liter pressure tank and Inverter unit with adjustable pressure setting with built-in dry-ru...